This book is a journey to the soul of the Colorado Plateau through the eyes of two people who have lived and worked there as stewards of the land. Through Michael's photographs and Heidi's poetry, the artists share their bond with the beloved landscape that has shaped their lives and careers. The effect is a heartfelt melding of nature and spirit that is deeply rooted in place. Their work is an expression of gratitude for the Plateau that extends well beyond, instilling a greater appreciation for the natural world at large.
Author/Photographer Biographies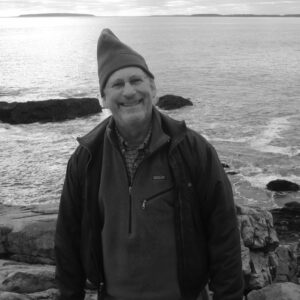 Michael Salamacha grew up in rural Connecticut and started taking pictures as a young kid, with simple cameras. He has always enjoyed walking, hiking, and nature. In the early 70's he took a trip out west and fell in love with the desert and the Colorado Plateau. He asked Park Rangers how they got their jobs, then returned to college, graduated, and worked for the National Park Service as a seasonal ranger for 16 years in 12 parks, from Colorado to Florida to Maine to Alaska and more often to Utah. He ended up as a Wilderness Ranger for the Bureau of Land Management at Paria Canyon/Vermilion Cliffs Wilderness. Now retired, he has time to wade through all the thousands of photos taken in beautiful places. Heidi caused him to use digital cameras and he never worried about running out of film again.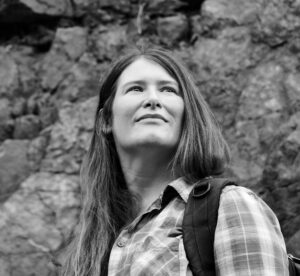 Poet, wilderness ranger, artist, and wanderer, Heidi Elizabeth Blankenship is a native of Utah but also claims Arizona as home. She is the author of Memorizing Shadows: Inspiration from the Arizona Trail (Shanti Arts 2017), a compilation of poetry and artwork from her Arizona Trail thru-hike. She met Mike while backpacking in Paria Canyon. Later, he kindly allowed her to patrol the area.
Twenty years ago, Ginny Wilson-Peters started Integrity Integrated with a vision of fulfilling a life purpose of nurturing and inspiring others to reach for the stars. Her journey, however, began long before that during her childhood in Colo, Iowa. Along the way, she has been helped by family, friends, mentors, colleagues, and assistants. And the journey continues as she evolves personally and professionally.
Ginny's story in An Integrated Life of Leadership: 20 Years of Nurturing & Inspiring Others to Reach for the Stars is enhanced by those she's touched along the way, many of which are included to aid your learning, motivation, and inspiration to become the leader you were meant to be and fulfill the purpose you were meant to live.
*****
"This book will be a world changer. Ginny deciding to write this book is a mammoth opportunity for those not fortunate enough to be geographically close to her, to experience some of her life-altering talents." ~ Randy Moore
"When I think of leadership, words like respect, honesty, confidence, commitment, integrity, and trust come to mind. These words now define me and live in all aspects of my life." ~ LuAnn Haydon
"The only thing that can stand in our way is confidence—confidence in ourselves and our abilities. Too often, we don't believe enough in ourselves to take the next step. We tell ourselves we're not worthy enough, not smart enough, not 'enough.'" ~ Beth Grabin
Author Biography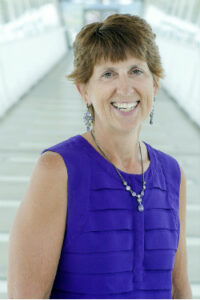 Ginny Wilson-Peters is the owner of Integrity Integrated, which for twenty years has created authentic leaders, built dynamic leadership teams, and connected leaders around the world. When her team, Shari Baker and Amy Kolner, approached me to help them produce a book to celebrate their twenty-year anniversary in 2019, I suggested the title would be a good fit for Legacy Book Press.
I interviewed Ginny to get her story and then wrote it in a third-person point-of-view, biography style. Shari and Amy solicited leadership stories from individuals Ginny and Integrity Integrated had impacted through the years, which I edited and arranged in the book with help from Shari and Amy.
Therefore, though this author is listed as Ginny, there were actually dozens of authors working on this title. Purchase on Amazon here.