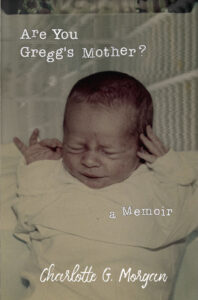 Are You Gregg's Mother? describes the challenges, obstacles, and grace of raising a son who develops paranoid schizophrenia. Ten percent of the royalties earned for this title will be donated to NAMI (National Alliance on Mental Illness).
AUTHOR BIOGRAPHY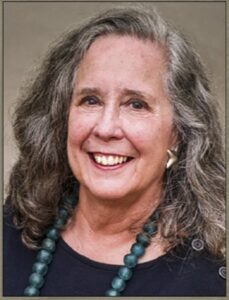 Charlotte Morgan grew up in Richmond, Virginia. Her first novel, One August Day, was nominated for the annual fiction award by the Library of Virginia. Protecting Elvis is described in Kirkus Review as "A subtle, affecting glimpse into the lives of a trio of singular women molded by the words and personal character of a rock icon." The Family chronicles a young woman's search for faith, family, and friendship. Finishing Line Press published Morga's poetry chapbook Time Travel in the summer of 2020. One of Morgan's short stories is included in The Pushcart Prize Collection XXIV. She holds an MFA from Virginia Commonwealth University. Morgan is a writer-in-residence each summer at Nimrod Hall Summer Art Program. Her four adult children are individual and varied and independent in their lives and carers. She lives in Lynchburg, Virginia, with her artist husband John Dure Morgan and two sassy Standard Poodles.
Also available at other online retailers in paperback and e-book formats. Ask your local brick and mortar bookstore for a copy, or better yet, read for free by asking for it at your local library.