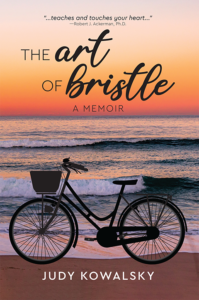 Honest, humorous, poignant, and raw with emotion…
Judy Kowalsky's life is filled with alcoholism, suicide, and tragic loss. As an adult, the author encounters more heartbreaking catastrophes before realizing that she has spent a lifetime
meeting the same personalities, experiencing challenging emotional years of learned behaviors and actions that go well beyond childhood.
Maybe you will see yourself in her recollections. Maybe you will see someone you know in them, but the author asks: What will you do when you look into the eyes of an innocent child whose
potential for abuse is imminent?
"The Art of Bristle is a book about one woman's journey to find herself after years of a painful life. A painful life is often found, but never shared. Thankfully, Judy Kowalsky is ready to share. Her book is full of honesty, acceptance of being an adult child of an alcoholic, pain, loss, and grief in her life. However, it is not just about her but includes all who identify with her. I strongly recommend her book. As you read it you will realize that it teaches and touches your heart. Judy's heart is in this book."
~Robert J. Ackerman, PhD, Author of Perfect Daughters, Adult Daughters of Alcoholics, and Co-founder of the National Association for Children of Addiction
AUTHOR'S BIOGRAPHY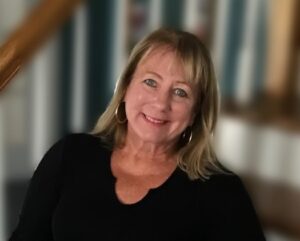 Judy Kowalsky wants to live in a world that is free from child abuse. If she owned the world, it would be mandatory that every child be deeply loved and respected, because it is their God-given right. Children would grow up into well-adjusted adults and generation after generation of these loved individuals would make the universe a much better place to live. She believes love is what should run the world, and that every one of us is beautifully created with our own irreplaceable qualities.
She's lived through physical and emotional abuse, along with other unique challenges like having whittled popsicle stick wood in her mouth, and replacements for her missing teeth. She learned to survive, but many don't.
Judy is an advocate for child abuse awareness, she remains a steadfast voice for those who are often unheard. She enjoys writing and quality time with her grandbabies and her husband, Ray. Judy also finds joy in decorating and redecorating her modern Queen Anne Farmhouse in Middle Tennessee. When not engaged in household pursuits, she can often be found immersed in a good book, while curled up in her favorite comfy overstuffed chair.