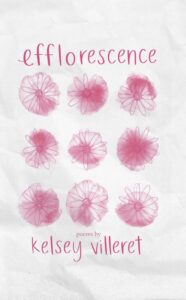 Chronicling the challenges of life, love, and loss, Kelsey Villeret's Efflorescence is a magnifying glass into the life of a modern teenage girl who has faced some unfortunate circumstances. The loss of a loved one, a painful breakup, a mental illness, body image issues, and how a young woman copes with these obstacles are portrayed throughout these works of poetry. This deeply intimate self-portrait is a testament to one's pain as well as to one's desire to heal. This period of turmoil is captured as a transitional phase in which self-discovery and self-reflection are brilliantly dissected and presented for inspection. As she grows wearier and wearier of her ability to persevere, it is apparent that she is also acquiring the tools she needs to push through the impossible and live to tell the tale.
AUTHOR BIOGRAPHY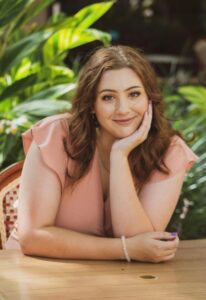 Kelsey Villeret was born right on the outskirts of New Orleans, Louisiana. She is 18 years old and has been writing since she was a child. Her work has been featured in school literary magazines, as well as online. She is currently a student at Louisiana State University studying English with a concentration in creative writing.
Purchase here at Bookshop.org.
Purchase here at Barnes and Noble.
Also available at other online retailers in paperback and e-book formats. Ask your local brick-and-mortar bookstore for a copy, or better yet, read for free by asking for it at your local library.