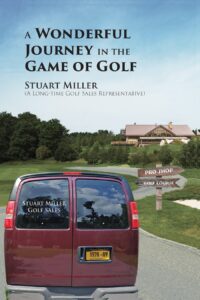 Nothing comes easy, but if you have the drive and determination, you can do almost anything.
In 1975, when he was 16 years old, Stuart Miller's parents decided to move their family from Stuart's childhood roots to retire in Phoenix, Arizona, home of golf company PING. Being at the right place at the right time helped Stuart get a job with PING at their factory in 1978, but it was his hard work and determination that helped him seize this opportunity. Stuart worked for PING when it was in its infancy, experiencing firsthand its unbelievable growth that made it a leader in the golf industry. In the first part of this memoir, Stuart shares his experiences of helping to build this fledgling company, including many highlights like meeting company founder, Karsten Solheim, on several occasions.
Nothing lasts forever, and after 28 years at PING that culminated in his position as sales representative, Stuart was let go in 2009. The second part of this memoir shows how Stuart's personal drive and fortitude allowed him to "rise from the ashes" after this setback and assert himself as a successful independent rep selling more than one company's products.
Come along with Stuart Miller as he takes you on his 40-year personal wonderful journey in the game of golf.
AUTHOR'S BIOGRAPHY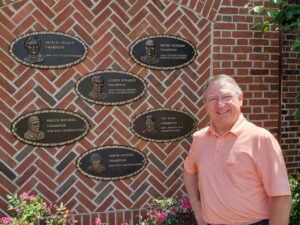 Mr. Miller is an independent golf sales representative who works in New England. After graduating from Arizona State University, he worked at the golf manufacturer PING for many years, eventually becoming a sales rep. After leaving PING, he set up his own successful golf sales operation. A Wonderful Journey In the Game of Golf is his first book.
Purchase the print version on Amazon here.