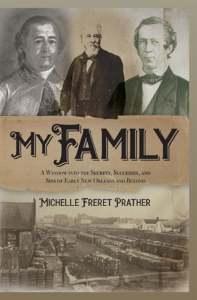 My Family: A Window into the Secrets, Successes, and Sins of Early New Orleans and Beyond is a collection of complex life stories that interweave and meander through the ever-changing world of eighteenth and nineteenth-century Louisiana. The accounts are populated by real people, some famous and some unsung, whose lives are rife with contradictions. Meet free men and women of color, war heroes, a world-renowned scientist and Egyptologist, an internationally famous artist, a universal suffrage activist, an explorer turned spy, philanthropists, entrepreneurs, sugar barons, cotton factors, and slave traders. The intricate tapestry of early Louisiana is revealed as their lives unfold. As we grow and evolve as humans, it is natural that our sense of justice is offended by practices of the past like slavery, the lack of agency for women, slave-holding free people of color, and shifting loyalties. The stories of the Rillieux, Cantrelle, Verret, Jones, Bringier, and Freret families expose a past infused with honor and regret.
AUTHOR BIOGRAPHY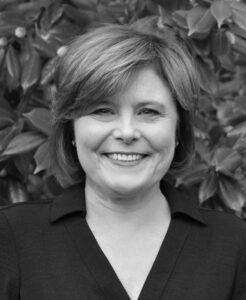 Michelle Freret Prather was born in New Orleans, Louisiana, and now lives in Covington, just across Lake Pontchartrain from the city of her birth. She is an eighth-generation Louisianian and is fascinated with her state's complex and unique history. Michelle taught English and American history for twenty-five years and has a Master of Education in Curriculum and Instruction. She is now an independent researcher, writer, and consultant. Michelle is passionate about the stories of history at the granular level. She is interested in how time, place, culture, events, and personality steep together to produce the potent concoction that is our human story. She has honed her writing and research skills by attending workshops and seminars by noted authors and publishers including Anne Lamott, Edward Ball, and John J. Geoghegan.
Purchase the print book on Amazon here.
Purchase the Kindle version here.
Purchase at Barnes & Noble here.