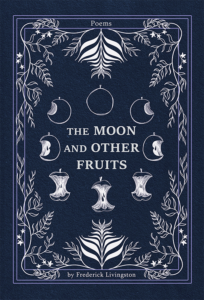 These poems gathered to discuss rhythms as urgent and Earthly as rain, as heartbeat, as ripening fruit. Rhymes of waves within tides within lifetimes. They weave a rope from place, time, and emotion. Because everyone, sooner or later, needs
something to hold on to.
"Inspired and inspirational verse...Highly recommended!"
—Dr. Maja Trochimczyk, President of California State Poetry Society, President of Moonrise Press, and author
"With astounding wordcraft and an unceasing sense of wonder, these poems take us on a journey that spans the planet, and the heart...This is a book to put in your backpack, or keep under your pillow. These are poems to devour slowly, on a train heading into new and mysterious lands."
—Wess Mongo Jolley, author and editor
"The coherent love of synched sounds and related themes ties together the variety of density and light—like walking through forest, into meadow, and back—in ways that can keep contemplation and delight alive as you go."
—Don Freas, poet, designer/craftsman, sculptor
AUTHOR BIOGRAPHY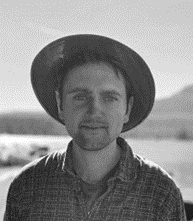 Frederick Livingston grew from the southern tip of the Salish Sea in Olympia, Washington. Ecology, experiential education, and peace building have given him years in rural Tanzania, Costa Rican highlands, the American West and beyond. His writing has appeared in numerous literary magazines, scientific journals, and public spaces. This is his first collection of poetry.
Additional Praise for The Moon and Other Fruits:
"The poems, often rooted in a specific place indicated in their subtitles, take readers on a journey of exploration and reflection on the beauty and strength of life cycles, on the flow of energy from rain and sunlight, into fruit, into us.  A wise man is able to comprehend the secrets of life and share this knowledge with others. Here, 'enlightenment' means not some grandiose achievement, but understanding the flow of "waves within tides within lifetimes."  It is good for us to read this inspired and inspirational verse… Highly recommended!" ~ Maja Trochimczyk, President of California State Poetry Society, President of Moonrise Press, author
"I haven't enjoyed a poetry book this much in years. Each section is perfectly organized, masterfully written, and ripe with truth and love. Livingston peels away the nature of his story and journey as a poet with unique eloquence. It's rare to find a book that speaks to your soul with every word and breath. This is one of them — a book for every occasion, moment, and turn of the moon." ~ Amanda Marrero, editor-in-chief of The Fieldguide Poetry Magazine