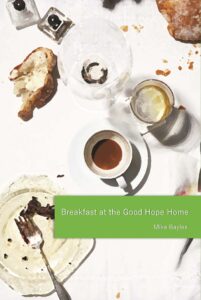 The life of a young man changes in many ways after his father who is suffering from Alzheimer's disease is placed in a nursing home's care. As the disease progresses, he loses the father as well as the family he had known. He must also help his mother, who has not accepted the disease's consequences. The son tries to find meaning in his visits with his father after his father becomes unresponsive, and he finds a spiritual connection. He clings to stories his father told and learns to value his heritage. He learns to let go when he visits his father alone for the last time and is drawn back to his mother by the grief they share. In the end, he finds a sense of relief from a final conversation.
AUTHOR BIOGRAPHY
Mike Bayles, a life-long Midwest resident, has lived in mid-sized cities, small towns, and rural areas in Iowa, Minnesota, and Illinois. While spending summers at a cottage on a lake in Minnesota, he found a deep appreciation for nature. He enjoyed family life as an only child, but also enjoyed visiting aunts, uncles, and cousins on their farms. He attended Iowa State University and The University of Northern Iowa, where he received a B.A. in Sociology
Also available at other online retailers. Ask your local brick and mortar bookstore for a copy, or better yet, read for free by asking for it at your local library.