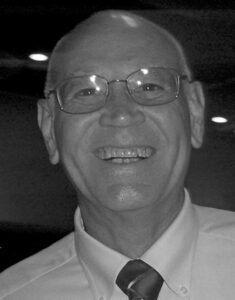 Tom Miller's novel, A Place to Rest, was released in February 2022 by LBP. Tom has shared his experience about the publication and other various thoughts since then.
"A PLACE TO REST officially appeared in February, and I've been promoting it with some success, but I'm still looking for a more sustainable model for getting the book into readers' hands. My hometown newspaper, "The Dothan [Ala.] Eagle," ran a front-page story on the book when it came out and Dothan-based WDHN-TV interviewed me via Zoom for a story. Two other newspapers, "The Montgomery Independent" and "The Quad-City Times," also ran stories about the book. Additionally, I've set up an Amazon Author page and a Facebook page dedicated to the book (linked below) and have posted relevant information including several videos. I also joined Jodie at the Geneseo Art Walk in late April. In March, "The Quad-City Times" published an excerpt from the novel featuring civil rights pioneer Autherine Lucy for Women's History Month.
All that publicity was nice, but it didn't sell as many books as I'd like. So, I've moved on to a more direct approach. I've put together a PowerPoint presentation featuring the Baby Boomer generation that features prominently in the novel. The Boomers, of course, were born between Jan. 1, 1946, and Dec. 31, 1964, which bookend the novel time-wise. I'm calling the presentation "The Class of 1964" since that's when the first Boomers graduated from high school. I would say "reached maturity" but too many people would object. I've begun contacting libraries and senior living facilities to inquire about giving presentations. The majority of today's seniors are likely Boomers. So far I have firm commitments from CASI (Center for Active Seniors) in Davenport and the Bettendorf Public Library. I'm talking with the Davenport Public Library about possible venues and dates and expect something firm soon. That's just the beginning. I plan to contact the public libraries and senior facilities within an hour's drive of my home in Bettendorf for possible visits. The presentation will include: "The Class of 1964" presentation (40 minutes); an excerpt from A PLACE TO REST (10 minutes); questions (10 minutes); and a book signing. With luck, interest and sales will follow.
I'm one of the original Baby Boomers and a member of the Class of 1964. So, A PLACE TO REST is personal for me. Not only because of the time period but also because of its physical setting in the rural south, which is where I was raised. If the post-World War II period was a time of fundamental change in the U.S., no region saw more wrenching change than the American south. I've long thought that the time and place offered a compelling setting for a story of personal discovery. In addition, my son had long prodded me to write such a story. Thus, when the Covid lockdown arrived in early 2020, I decided it was time. Two years later, Jodie brought out the result, A PLACE TO REST.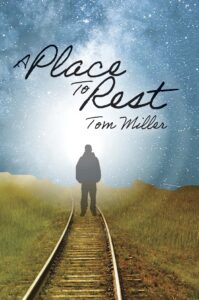 When I started writing A PLACE TO REST, I knew that I wanted to set the novel during the years when the Boomers were being born. And, I expected that I could fit the story I wanted to tell and the ideas I wanted to explore within those parameters. So, I didn't imagine the story exceeding those parameters. I left several loose ends in the story; not because I planned to do a sequel but because that's the way life is. We are all destined to die with loose ends. The problem was that I couldn't stop thinking about the characters. I wanted to know what became of them. The only way to do that was to write their future. I really believe that my characters, once I've created a framework, define themselves. They routinely surprise me. When I started A PLACE TO REST, I didn't expect that best friends (and members of the Silent Generation, not the Baby Boom) Janet and Mildred would take over the novel, but they did.
So, I began to consider a sequel. The first question I asked was where to start. Did I want to jump ahead in time or start where A PLACE TO REST left off. I decided to start where I stopped, and the final act of A PLACE TO REST became the Prologue for the sequel. The next question was where to stop. That seemed easy enough. In A PLACE TO REST, journalist Janet covers the biggest story of the post-war period, the civil rights movement, which reached its climax in 1964-65 with the passage of the Civil Rights Act of 1964 and the Voting Rights Act of 1965. Beginning in 1965, the expanding war in Vietnam dominated the news. That era ended in 1975 with the fall of Saigon. That seems to me like the end of an era, so an appropriate place to stop or at least pause. I've written about one-third of a first draft so far. I don't have a working title. I'm calling it Book 2.0 for now. One thing I can tell you is that Janet has decided to make her college dream of becoming a war correspondent a reality. Mildred is slowly recovering from the tragedy that concludes A PLACE TO REST but seems stuck in her hometown of Grover's Fork, Alabama. Boomer Joel Stewart has matriculated at the University of Alabama where he's majoring in journalism and enrolled in Army R.O.T.C. So far, it looks like those three will carry the sequel. The physical setting will likely change some as events unfold. It seems likely that Janet will leave Montgomery to go to Southeast Asia, and there's the possibility that Joel will end up in Vietnam too. I'd love to see Mildred get out of Grover's Fork if only sporadically. I continue to explore the themes that haunt A PLACE TO REST, especially the impermanence of life and the indifference of nature to our human adventure."